Partnering for Success
Chrisanntha, Inc. is a builder-developer of residential and commercial real estate.
Who We Are
A project's success is dependent on the team members assembled to complete it. Our project managers are not junior staff members, but the principals of our firm best qualified to share the company's expertise in developing an owner's design, supervising the construction, and expediting scheduled activities.
Competitive Edge
Our reputation for effective project management, i.e. project scheduling, productivity, cost control, and equitable subcontractor relations, attracts the best pool of competitive and qualified craftsmen and contractors to our projects, enhancing project schedule, quality, and costs. Additionally, our safety programs recognize the primacy of worker safety, a key ingredient in enhancing worksite performance.
Featured Project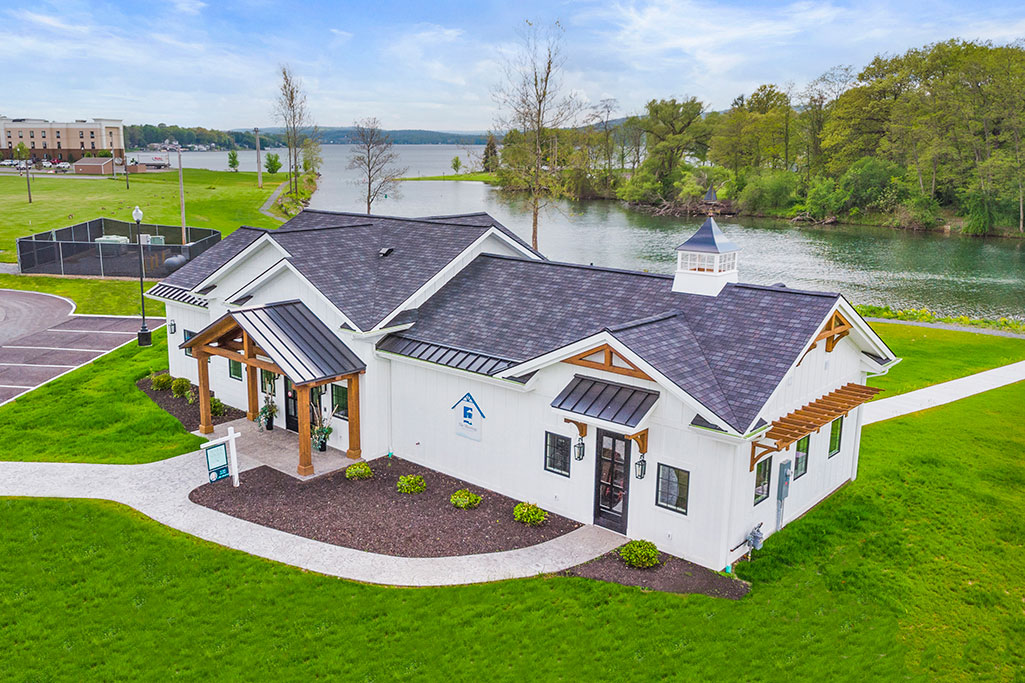 The Moorings on Keuka — Luxury Lakeside Homes
Lakeside luxury homes are for sale on Keuka Lake in the Finger Lakes of Upstate New York. Whether it is a full-time residence or a summer getaway, this prime Keuka Lake real estate features a pocket neighborhood with gathering spaces, shared waterfront access, green commons, and outdoor adventures. Construction is in progress.